Ladies and gentlemen, it's a good day! (like many great performers sang)
Today is the day that we honor and celebrate our freedom.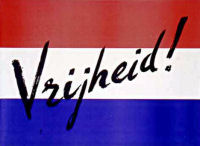 Yesterday we remembered the casualties of the second World War.
I believe in this tradition, and will remember it every year as long as I live.
Normally I would participate in an act (re-enactment that is) or go to a festival.
This year I had to stay at home as I am diagnosed with some sort

of respiratory infection. Not really severe but the doctor ordered me to relax.
I dyed my hair red, and I watched a movie.
There's not really a good storyline but fun to watch anyway :)
Ah, you want to see my new hair color huh? You thought, ah she's going to show me that instead you get Marlon Brando!
Ok, I have to make a picture but I do have a 'what I'm wearing' picture of yesterday!
Here's me, never mind the clutter behind me since I still have to do my spring cleaning. Plus I really need to move out of the house, because I have too much stuff in my room.
My blouse is probably from the early 50's, got it from Ebay
My momma bought me the skirt from a thrift shop in England
Okay, so I'll better go and tidy my room now!
I'll get back to you later.